Today multiple businesses are running social media-driven marketing campaigns to improve their sales. So, it is essential that new start-up businesses also embrace the power of social media platforms like Facebook, Twitter, and Instagram. For this, small businesses must understand social media marketing strategies for growing their business. The main purpose of this case study is to make you understand how you can increase your small business's profitability and global reach by using my marketing methods.
The Success Story of Triumvirate Environmental:
A small firm called "Triumvirate Environmental" works with global clients to ensure efficiency and compliance of a safe and positive work environment. Their unique solutions help other businesses to contain the amount of hazardous waste production. Their program focuses on dealing with different environmental issues.
Thus the firm generated more than $1.2 Million revenue with the help of social media marketing. Mark Campanale, the marketing manager of Triumvirate Environmental shared a detailed insight into how social media marketing helped this firm to maximize its global reach. Since 2006, they have put constant efforts in online marketing to reach more consumers via social media. Now, let's have a detailed look at how they did it! Also you can read Ratan Naval Tata Success Story.
Choosing Cost-Effective Online Marketing Plan Over Pain Advertising:
CEO of Triumvirate Environmental, John McQuillan adopted a very clear digital marketing strategy for his business. Instead of doing paid advertising, he decided to save marketing costs by opting for digital marketing. Social media marketing is indeed cost-effective and John managed his business's social media networks (Twitter, Instagram, and Facebook) all by himself! This saved a lot of his money while he was able to connect to more active consumers online. However, John's journey to success wasn't as easy as it seemed to be.
The Challenges Small Businesses Faced in the Beginning:
Like most small businesses, the main challenges faced by Triumvirate Environmental are as follows:
Lack of proper business structure
Minimal global reach restricts the number of customers
Lack of sponsorship from other brands
Lower budget to spend in marketing campaigns
No defined perspective of how to make a social media marketing strategy work
My solution to these challenges was to adapt a proper social media marketing strategy and targeting the right people through it. Now, let's see what they did!
Overcoming the Obstacles: Creating a Network
In 2008, John decided to utilize the abundant opportunities of different social media services on the Internet. He first decided to choose the right social media platform (Facebook) to connect to the local consumers. Why he choose Facebook? Because it has more than 1 billion active users every day and almost everyone is on Facebook!
He opened a Facebook page dedicated to his business where he called out the local community people to join his cause. Meanwhile, he started posting micro-blogs on Twitter, Instagram, Plurk, and Friend Feed. He also published a Twitter Business Page where he was able to connect to more than 50 million active users. He invested some money in Google AdSense and Paid Ads Display on YouTube. As a result, he was successful to build a local network and this network started to grow with time. With time, people across the globe started to join his social network community.
Successful Social Media Marketing Strategies to Choose for Small Business:
Check out our suggested social media marketing strategies that Triumvirate Environmental followed:
Researching What his Competitors are Doing:
Researching about what the competitors are doing is indeed a smart and effective marketing strategy. This helps you to understand what marketing strategies your competitors are following and what is the outcome of it. Based on that, you can easily choose the right marketing strategy for your business!
Analyzing Customer Demand:
With ever-changing market demand, consumer demand keeps changing from time to time. So, you need to analyze what your customers need before launching your social media campaign. This will allow you to understand what challenges you can face in the future and what changes to make to deliver great customer satisfaction.
Developing Engaging Content for Social Media:
Don't put anything on social media without giving it a well-revised thought. Take your time and develop exciting content for your social media posts. These eye-grabbing posts will attract more number of people on social media. Do a bit of research and be transparent about your products and services. This will help you increase customer engagement and your business will drive better sales.
Strategy to Maintain Constant Business Growth for Your Small Business:
Expanding your small business provides not just give you global customer reach, but also establishes your brand as a strong competitor of other similar businesses. So, you need to develop a strategy that will help you maintain stable business growth.
Optimization of Marketing Campaigns:
After conducting a few marketing campaigns study and analyze how to improve those campaigns in the future. Check out the generated data from previous marketing campaign reports. Optimizing your social media marketing campaigns will deliver you better results in the future.
An Analysis of The Online Marketing Strategies They Followed:
Over the last few years, John has improved his social media marketing strategies by hiring Digital Marketing Expert. With technological advancements, he kept evolving his plans to make his social media campaigns more engaging. To target the right people, John chooses the following social media marketing strategies:
He opted for shorter and informative marketing posts to publish on Facebook, Twitter, Instagram, and LinkedIn.
They targeted audiences who are interested in the business.
He did online promotion via displaying Ads on YouTube and by using Google Ad Sense. This allowed him to connect to more number of people.
He analyzed the marketing strategies of his competitors and made sure that his marketing strategy stands high among all other competitors.
Joining LinkedIn has helped John to connect to expert industry professionals.
He was active, transparent, and creative while promoting his business online.
Relationship Marketing: Building a Bridge of Trust With Consumers
Social media enables small companies to network with global customers without any geographical boundaries. Via social media posts, a small business can easily build a bridge of trust with its consumers. So, it is important to value customer relationships and have a better understanding of their needs. Social media provides them endless opportunities to market their services to the consumers directly. In this way, it becomes easier for businesses to build strong and more profitable customer relationships.
Conveying the Right Message to the Right People:
Each small business has a unique motto. Social media platforms like Facebook, LinkedIn, and Twitter make it easier for small businesses to convey their message clearly to their future consumers. With just a single social media post, businesses can reach as many consumers as possible and share their unique vision with them.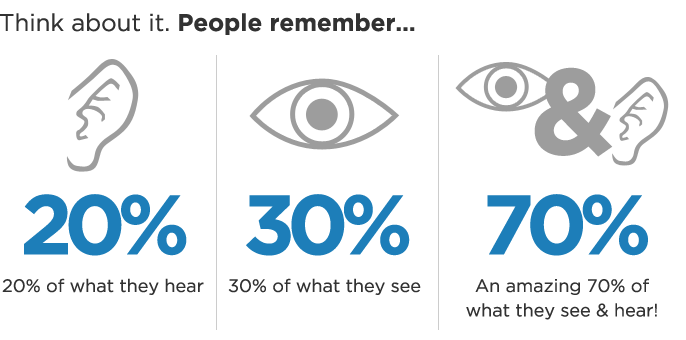 Final Summary:
Today most businesses are embracing the power of social media to connect to their customers directly. From the case study of Triumvirate Environmental, it is proved that building a strong social network is important. Not just it helps in creating stronger customer relationships but also helps the business to expand globally. With increased brand exposure, small businesses can drive more sales and increase profits. So, take this opportunity and establish your brand strongly!