Popularly called as The Strategic Industrialist, Ratan Naval Tata is one of today's most successful business tycoons across the world. Many believe that it was Ratan Tata's out-of-the-box business ideas that gave the Tata Group a completely new dimension to reach the highest success epitome. Achiever of India's most prestigious awards Padma Bhushan & Padma Vibhushan, Ratan Tata's road to success wasn't at all easy! After facing endless challenges, it was his sheer dedication and commitment that made him such a great leader and Industrialist. Let's honor his contributions and achievements by having a look at his hard journey to success!
The early life of Ratan Naval Tata: Was he born with a silver spoon?
On 28th December 1937, Ratan Naval Tata was born in Surat, India. His father was Mr. Naval Tata and his mother was Mrs. Sonoo Tata. While many believe that Ratan Tata has seen wealth and power since his early childhood, this is not true! In reality, he has a difficult childhood as his parents parted their ways when he was just 10 years old. As a result, his life wasn't as luxurious as you expected it to be. His parents' separation brought a negative impact on young Ratan Tata's mind while his grandmother Navajbai Tata raised him in Mumbai.
After finishing primary education from Mumbai, Ratan Naval Tata did a Bachelor's degree in Architecture and then an advanced management program from the Harvard Business School in Boston, the U.S. Then he returned to India to begin his journey as a businessman and industrialist in 1970.
How he started his business? Take a look at Ratan Naval Tata's career
After completing his masters in management, Ratan Naval Tata joined NELCO (National Radio and Electronics) but the company collapsed during the economic slowdown in the 1970s.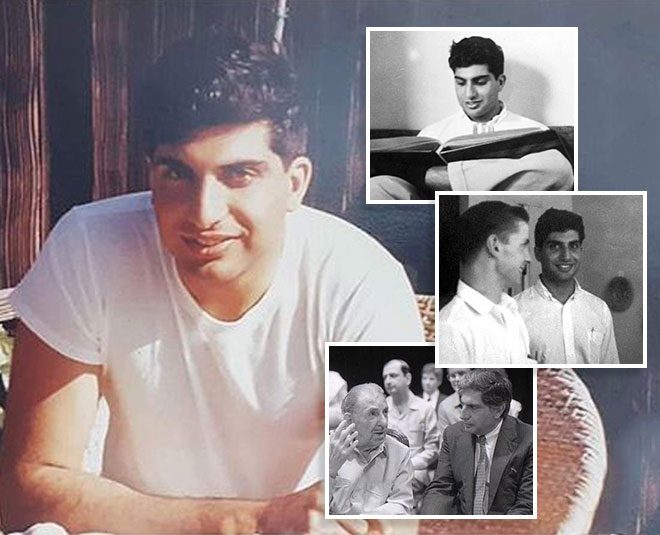 The massive break in his career can in 1991 when J. R. D. Tata stepped down from his position as a chairman of the Tata Sons. J. R. D. Tata handed over his position to Ratan Tata, naming him the new chairman of the Tata Sons. Ratan Tata's real journey of becoming a pro businessman began from there. Due to his lack of experience, many people tried to dominate Ratan Tata's power and position. To everyone's surprise, he developed a strategy to increase the profits of Tata Sons. He allowed all businesses under Tata Sons to operate freely and bags huge sums of profits in return from each of these companies, isn't it cool?
From 1991 to 2012, he expanded Tata Sons globally, i.e. Tata Motors acquired Land Rover and Jaguar, Tata Tea acquired Tetley, and Tata Steel acquired Corus. In these 21 years, Tata Group generated 40 times more revenue and 50 times more profit.
After resigning from the chairman position of Tata Sons, Ratan Tata becomes an active member of the Prime Minister's council in the Department of Trade and Industry. AT that time, Cyrus Mistry was positioned as the chairman of Tata Sons. But, Tata Group's Board of Directors removed him from the positions and once again Ratan Tata became the chairman in 2017. However, after two year's trial in Supreme Court, Ratan Tata succeeded to get the court's order to make Cyrus Tata Sons Chairman once again in 2020! Impact of Covid-19 on Businesses and Economy.
Life Achievements and Accomplishments:
Apart from being a successful business tycoon, Ratan Tata is a great human being. He has always been helping the poor or the people in need by providing medical attention, educational opportunities, and rural area development. As a leading Indian Philanthropist, he developed the Tata Education and Development Trust. Also, he is the head of Sir Ratan Tata Trust and Sir Dorabji Tata Trust.
Other than working for Tata Group, Ratan Tata has served different capacities, i.e. Prime Minister's Trade and Industry Council, a member of Harvard Business School Advisory Board, etc.
Here are a few of the many honorary awards that Ratan Naval Tata has received till today:
Padma Bhushan (2000)
Padma Vibhushan (2008)
Transformational Leader of the Decade by the Indian Affairs & Leadership Conclave (2013)
Business Leader of the year by The Asian Awards (2010)
Honorary Doctor of Law by the University of Cambridge (2010)
Legend in Leadership Award by the Yale University (2010)
Ratan Naval Tata Success Story: Get Inspired!
When Ratan Tata took command of the Tata Group, the company didn't have global recognition and wasn't doing well. But, his vision and dedication changed the scenario in just a few years after he became the chairman. Here are some of the lessons that we should learn from Ratan Tata's success story:
You must have a vision
Think beyond what's happing in front of you and turn your ideas into reality. You can utilize your creative tendencies to get the results. Try to solve the problems proactively and you will be able to anticipate the future vision correctly.
Don't give up
Every day you will face great challenges while running a company with multiple employees. But, you should remember that the company doesn't run on personalities but principles. Like Ratan Tata, never give up on any situation and back your vision. Your positivity and never-giving up attitude will motivate others to follow your principles in your company!
Task risks with a positive mindset
If you want to achieve something big, then you should be out of your comfort zone. You must have a positive attitude while taking risks. Then only, you will see your dream coming true!
Decision making
Many of us will have a strong belief, that one should make the right decision to be successful but according to Ratan Tata one should take the decision first and should work to make it right. There is nothing such as the right decision or wrong decision whatever decision you make you have to make it right.
Be humble and motivate
One should learn how to be more humble from the life lessons of Ratan Tata. Ratan Tata is well known for his humbleness from several incidents of his life. He cares about every employee of his firm and cares about their well beings. He has the ability to inspire and motivate others. This is one of the most important leadership qualities that everyone should possess. If you want to become a successful leader then you should inspire and motivate others with which you can bring the change, and witness the progress.
Ratan Naval Tata's Current Business Profit and Future Planning:
At the age of 82, Ratan Tata still has a lot to do! While he never got married, he considered himself married to his work. With sincerity and dedication, Ratan Tata has turned J. R. D. Tata's vision for the future Tata Group into reality. He has created a milestone in the history of the Business stream in India. Through all these years, Ratan Naval Tata has established Tata Group as the game-changer in the global platform. After resigning from the chairmanship of Tata Group, Ratan Naval Tata is now in his early 80s. With almost 1 Billion USD net worth, Ratan Tata still spends 65% of his earnings into charities. He believes in self-growth as well as the growth of his nation. There is no wonder why he is the greatest Industrialist that Indians can have!