Facebook is the name that first comes in our mind when we hear the word social media. Facebook is a wonder which has fused the world differently. The immense vision of Mark Zukerberg has made such a platform which when used properly can make many social wonders. With lots of advantages right from communicating to sharing one's thoughts, Facebook has become part of everyone's life.
The popularity and reach of Facebook are increasing day by day right from 2006 when Facebook was first available to the common public. The co-founder and CEO of social media giant "Facebook", Mark Zuckerberg is a living inspiration and role model of many young entrepreneurs today who want to achieve something big in life! Just at the age of 21, Mark left Harvard University just to create and establish Facebook as a global social media platform. This high-school drop-out young teen shook the entire world with Facebook and just within three years, he became a billionaire! His life story is the perfect example that proves anything is achievable. Do you want to dig some more into Mark's life? Here is everything that you must know!
Take a look at Mark Zukerberg early life:
Born on May 14, 1984, Mark grew up among a well-educated and caring family in White Plains, New York. His father Edward Zuckerberg is a dentist while his mother Karen is a psychiatrist. Mark has three elder siblings; Donna, Randi, and Arielle. Since his childhood, Mark kept learning computing and coding. At the age of 12, he developed his coding language "Zucknet" which his father used in his dental clinic's office. His interest in developing new coding languages grew with time which ultimately helped him create Facebook!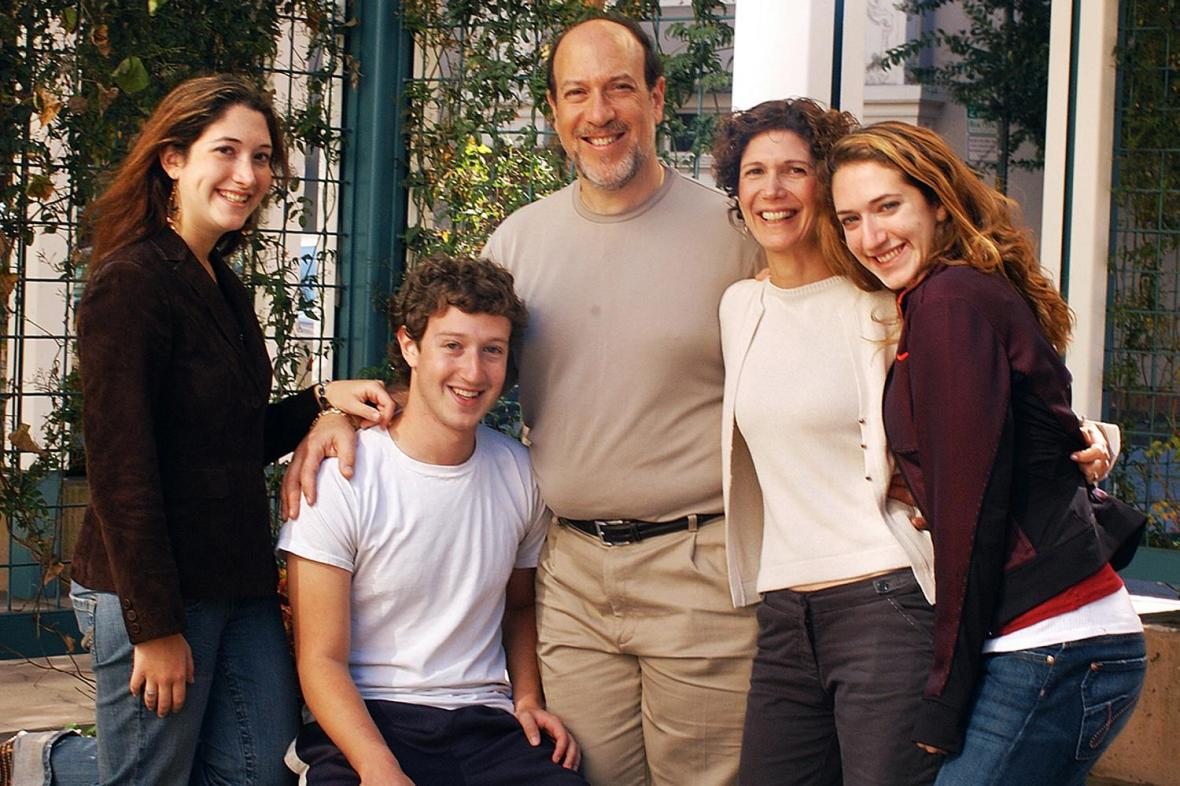 Educational life: Why he left Harvard?
Due to Mark's keen interest in computing, his parents arranged a private tutor David Newman for him while he was attending the Phillips Exeter Academy in New Hampshire. Throughout his school life, Mark developed quite a few language programs that big tech firms like Microsoft and AOL were interested to buy! He even got a job opportunity from Microsoft before his graduation! But, he declined any job offer and focused on learning more about the new technologies. In 2002, Mark got many people's dream opportunity of attending Harvard University. However, to everyone's surprise, Mark dropped out of Harvard just to give his full time and effort to build Facebook!
The beginning of an insane journey: Was Facebook completely Mark's idea?
While studying at Harvard, Mark Zukerberg fellow mates Cameron, Tyler, and Divya had an idea to create a social media site for all Harvard students, naming as Harvard Connection. As Mark was quite popular at Harvard as a genius tech guy, they asked Mark's input in this project. But, Mark ditched the idea of Harvard Connection and decided to build a global social media platform for people across the globe, Facebook!
For the next two years, he and his friend Dustin, Chris, and Eduardo developed the base of Facebook which allowed people to create their user profile, post images, and chat with others online. As there was a lot more work to do, Mark decided to leave Harvard in 2004 with a 1 million user base.
Establishing Facebook as a global social media platform: Legal hurdles
Initially, Facebook's network reach was limited but Mark was willing to expand it globally. In 2005, Accel Partners invested almost $12 million to Mark Enterprise so that Facebook becomes accessible to all people across the globe. Since then, mark's marketing team started to promote Facebook in different international schools, colleges, and malls. As a result, the 1 million user base becomes 6 million in just a few months!
In the process of establishing Facebook, many big companies like Yahoo offered great profitable deals to mark to buy Facebook. But, Mark rejected every business deal and focused on expanding Facebook's global reach.
Meanwhile, Mark faced some legal troubles as the Harvard Connection claimed Mark Zukerberg for stealing their ideas of creating a social media site. In return, they demanded Mark to pay off the damage Mark's Facebook did on Harvard Connection. However, Mark sticks to his point that both ideas were completely separate and he didn't copy Harvard Connection's idea. Even though, Mark had to agree with the $65 million settlement cost to end the legal dispute once and for all.
Mark's vision about Facebook: The future
<
Today, Mark's Facebook is more than just a social media platform. Facebook is now an open digital platform for users as well as for businesses. Many local businesses are utilizing Facebook's marketplace to grow their customer reach. From searching for rooms for rents to buying designer clothes, different types of businesses are utilizing Facebook to boot their sales. India's Most Brilliant Businessman Ratan Naval Tata
Benefits of Facebook to the business
Facebook can be used for sharing information relating to the business
Facebook allows a business to communicate with existing and prospective clients
Share basic information about your business
Share pictures and videos on your Facebook business page
Target Main Audience
Facebook marketing strategy in low cost
Drive Traffic to Your Website
Keep Up with Trends and Best Practices
Share a Holistic View of Your Business
Word-of-Mouth Marketing
Providing customer support
While billions of global Facebook users are now about to do so much on Facebook other than sharing photos and chatting. Facebook's News Feed page itself offers you so much knowledge and information about people and businesses that you will not even get on search engines. You can now play online games with a group live on Facebook, isn't it cool? From group video calling to posting live updates, Facebook is becoming cooler and better every day.

Personal life & Mark Zukerberg achievements:
With $75 Billion net worth, Mark Zukerberg has achieved so much in such a short time and has become an inspiration for many young people. At the age of 36, Mark is married to Priscilla Chan who has been with him since they first met at Harvard and both of them have two children together. Together Mark and Priscilla have established the "Chan Zuckerberg Initiative" through which they are distributing $4.6 billion money to different charities that need immediate help. Chan Zuckerberg Initiative focuses on healthcare, education, and science. Other than that, Mark is currently focusing on different ways to make Facebook more useful!
Get inspired by Mark Zukerberg success story:
With more than 2 Billion monthly active Facebook users, Mark proved to the world that it's not important to follow a conceptual educational path to achieve success. Here is a summary of the top lessons to learn from Mark Zukerberg story:
Set long-term goal
Be passionate and dedicated to achieving your goal
Make a plan, follow the path, and explore different ways to make it better
Focus on your goal other than thinking about what others are doing
Utilize your time properly
Keep learning new things
Be committed in everything you do
Money shouldn't be your priority
Mark's story inspires young entrepreneurs to think long-term and to focus on the primary goal. Mark has shown a new way to market and develop a business. His life lesson shows everyone that there is an entrepreneurial spirit in everyone which one should identify and develop further to be successful. Despite multiple controversies around him, mark leaves a positive impact on society. Mark's life and his success are an inspiration and every entrepreneur should know about his journey. In 2010, a biographical movie "The Social Network" was released which is based on Mark's story. So, check that out and find out more!